Brandon Will & Testament Attorneys
What is a Will? 
A Will is a legal instrument that takes effect upon death, and is revocable until death, that either makes a disposition of property (real or personal), directs how property should be disposed, exercises a power of appointment, or appoints a fiduciary.  It allows you to appoint the person(s) that you want to administer your estate.  Through the terms of your Will, you can address the care of minor children by appointing guardian(s) of their persons and trustee(s) of their property.  Your Will is probated according to the laws of the state in which you are domiciled.  The state of your domicile determines whether estate or inheritance taxes will have to be paid.  If you have real estate in different states, your Will may have to be probated in each state.  If the document is not valid, the entire purpose of the will may be for nothing.  Some of the most basic requirements are as follows
1) You must be of sound mind to create your will.
2) Your will cannot be oral, it must be written.
3) The proper attestation & execution procedures must be complied with.
 What happens if I die without a Will?  If you die without a Will, your property will be distributed in accordance with the laws of the state in which you are domiciled or the laws of the state in which the property is located.  The state's distribution plan may be different from the one you desire.  Additionally, it will be left to the state to determine the persons who will act as guardians and trustees for your minor children.  The great advantage of a Will is that it allows your wishes concerning your property, beneficiaries, and children to be given full expression.
Do I need a Will? If you have any of the following, you should have a Will:
minor children;
own real estate;
want to make a specific gift of real or personal property to a particular individual; or
want to disinherit a natural heir.
You do not want your children to inherit equally.
 How Long Does Your Will Remain Valid? 
Your will remains valid assuming that it was drafted correctly all the way up until your passing or until you revoke or change it.  If you think that your will is going to be challenged by your heirs it is crucial that you employ an attorney to make sure that all the formalities of a will are understood and complied with.  Additionally, if there will be any claim regarding your state of mind while executing a will, it will be in your best interest to obtain an affidavit from your treating physician regarding your mental competency in order to create a will.  If you have had major life changes such as the divorce, adoption, birth of children, deaths in the family or a significant change in the overall size of your estate, it is important to review your will to make sure that the document still accurately reflects your wishes.  The point being, that although your will may still be technically valid under Florida law, if it does not accurately reflect your wishes or your circumstances, it needs to be amended.
Need a Last Will and Testament? Contact Us Today for a Free Estate Planning Review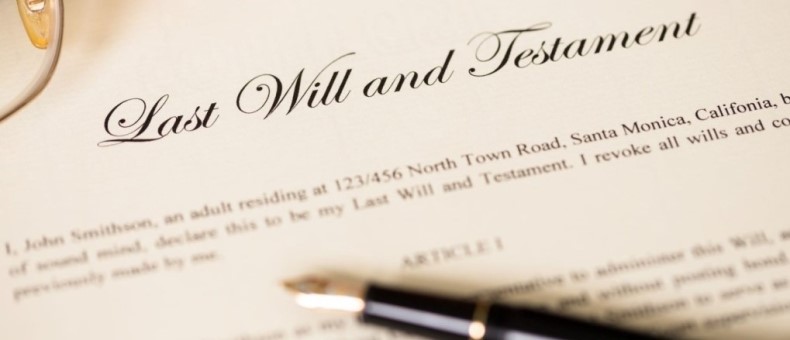 What your Will does not cover:
Insurance Policies: Unless they are made payable to your estate, the proceeds of life insurance policies (also includes Payable on Death accounts and other instruments with a named beneficiary) will not pass according to the terms of your Will.  Rather, the proceeds will be paid to parties designated as beneficiaries on those insurance policies and instruments themselves.  If made payable to your estate, the size of your estate will increase, risking greater tax liability and exposure to the claims of creditors.
Jointly-Owned Property: If you hold title to property with another person as "joint tenants with rights of survivorship," then, at the time of your death, the property automatically passes to the other person.  Such jointly-owned property will not be a part of the estate that is distributed by your Will.  Similarly, if you and your spouse hold property as "tenants by the entirety," your spouse will automatically get that property at the time of your death.  It will not pass under your Will and will not be included in your estate.  Jointly-owned property may also include personal property such as automobiles and bank accounts with another person named on the property or account.
Community Property: If you are a resident of a community property state (AZ, CA, ID, LA, NV, NM, TX, WA, WI), you cannot give anyone else the interest your spouse owns in the community property.  Community property is defined as property that is owned jointly by a husband and wife.