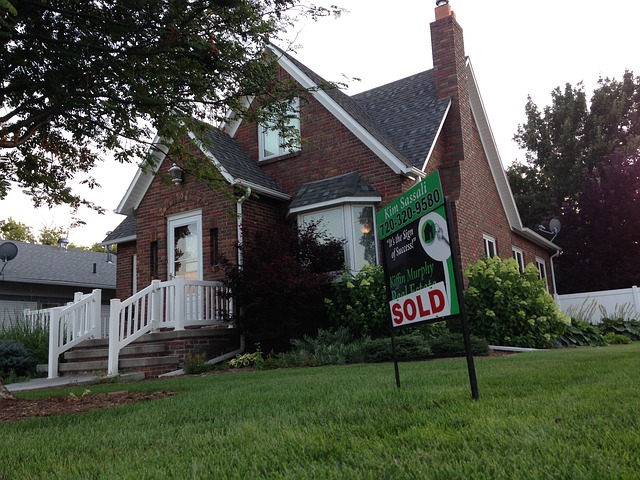 A recurring problem in Florida real estate transactions is an invalid conveyance or sale because of the failure to understand Florida's restrictions as to the sale of a homestead property as to a married couple.  In Florida if your married the State of Florida, via its constitutional protections for its citizens imposes some restrictions on the sale of "homestead property" (ie your domicile) so as to advance the public policy interest of not leaving spouses or minor children without a home.  Those protections are derived from Fla. Const. Art. X 4(c) which provides the following language:
SECTION 4. Homestead; exemptions.—
(a) There shall be exempt from forced sale under process of any court, and no judgment, decree or execution shall be a lien thereon, except for the payment of taxes and assessments thereon, obligations contracted for the purchase, improvement or repair thereof, or obligations contracted for house, field or other labor performed on the realty, the following property owned by a natural person:
(1) a homestead, if located outside a municipality, to the extent of one hundred sixty acres of contiguous land and improvements thereon, which shall not be reduced without the owner's consent by reason of subsequent inclusion in a municipality; or if located within a municipality, to the extent of one-half acre of contiguous land, upon which the exemption shall be limited to the residence of the owner or the owner's family;
(2) personal property to the value of one thousand dollars.
(b) These exemptions shall inure to the surviving spouse or heirs of the owner.
(c) The homestead shall not be subject to devise if the owner is survived by spouse or minor child, except the homestead may be devised to the owner's spouse if there be no minor child. The owner of homestead real estate, joined by the spouse if married, may alienate the homestead by mortgage, sale or gift and, if married, may by deed transfer the title to an estate by the entirety with the spouse. If the owner or spouse is incompetent, the method of alienation or encumbrance shall be as provided by law.
This means that even if a property is titled solely in the name of one spouse, if it is the homestead residence of a married couple, the other spouse is required in order to convey valid title of the property to a third party.   See for example Taylor v. Maness 941 So.2d 559 (Fla. 3rd DCA 2006)(Holding that homestead right pursuant to article X, section 4(c), which specifies that the owner of homestead real estate must, if married, be joined by his or her spouse in order to alienate the homestead by sale.)  As the Florida Supreme Court specified, this provision makes it "clear that both [spouses] must join in a conveyance of a homestead owned by one spouse to a third party." Jameson v. Jameson, 387 So.2d 351, 353 (Fla.1980); see also High v. Jasper Mfg. Co., 57 Fla. 437, 49 So. 156, 157 (1909)(holding that where a married man is the title owner of homestead property, his wife must join in the conveyance in order to alienate the homestead real estate).
Prior to 1984 the homestead determination or restriction on alienation of a spouse could be avoided if the spouse had effectively abandoned the property.  The revisions to the language in Article X Section 4 of the Florida Constitution after 1985 made clear that abandonment is no longer an issue of consideration.   This was the central issue before the Florida Supreme Court in Estate of Scholtz, 543 So.2d 219 (Fla. 1989).  In Scholtz, the Florida Supreme Court determined that even though a spouse had effectively abandoned her husband prior to death, left the marital home without the intention to return, that because the language in the constitution makes no reference to abandonment that it is not a relevant basis to overturn the constitutional protection.  Id.   That means for all practical purposes that if you are separated from your spouse (but not divorced) you cannot convey away your homestead residence even if your spouse no longer lives there and you hold title alone.   Alternatively, if you are still with your spouse, and you both decide to convey the property to a third party, make sure he or she is also on the instrument conveying ownership so that you provide a valid transfer.
If you have questions about this issue give us a call.  Our office offers no obligation free consultations and we are here to help.
Disclaimer:   The information contained in this blog/website is for informational purposes only and provides general information about the law but not specific advice.  This information should not be used as a substitute for advice from competent legal counsel as laws change and the facts in your specific case need to be analyzed.