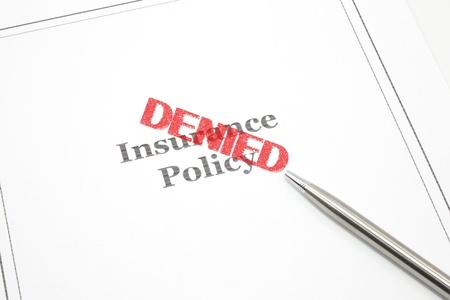 One of the primary justifications used for the blanket denial of coverage for many insurance claims stems from a general policy requirement contained in most Florida Homeowners' Insurance policies that an insured must provide the carrier with prompt notice of the loss.  "Prompt notice" as you would probably guess is an undefined term and not specifically identified within your policy.  Two years? Three years? More? The answer is unclear but in part shaped by the specifics of the loss and in part by the general guideposts laid out by our Florida Courts. 
Under Florida law, the question of whether an insured's untimely reporting of loss is sufficient to result in the denial of recovery under the policy implicates a two-step analysis.  LoBello v. State Farm Fla. Ins. Co., 152 So.3d 595 (Fla. 2d DCA 2014). The first step is to determine whether the insured provided timely notice. Id.  Next, if notice was untimely, prejudice to the insurer is presumed, but that presumption may be rebutted. Bankers Ins. Co. v. Macias, 475 So.2d 1216, 1218 (Fla.1985).
Was Notice Timely?
Again Florida has no bright line rule regarding timely notice. Whether your notice was reasonable or too long is dependent on the facts and circumstances of your particular loss. Kings Bay Condo. Ass'n, Inc. v. Citizens Prop. Ins. Corp., 102 So.3d 732 (Fla. 4th DCA 2012).  For example, in LoBello, a homeowner reported cracking associated with a potential sinkhole loss nearly four years after first noticing cracking damage in a home.  The Court found in that circumstance that the determination of prompt notice was a question for the jury.  On the other hand, when you have a specific event, like a hurricane or a readily apparent issue like for example a fire loss, a delay in reporting the loss to the carrier is much more likely to be determined untimely. Nat'l Trust Ins. Co. v. Graham Bros. Constr. Co., 916 F.Supp.2d 1244 (M.D.Fla.2013) (four year delay determined untimely because insured's representative was present on construction site when buried roots and clay were discovered); Kendall Lakes Towers Condo. Ass'n v. Pac. Ins. Co., No. 10–24310–CIV, 2012 WL 266438 (S.D.Fla. Jan. 30, 2012) (notice not prompt when reported four years after Hurricane Wilma).  So the bottom line is that Courts will determine as a matter of law that notice was not prompt based on the facts and circumstances of the particular loss, otherwise, if it was potentially a reasonable delay, the determination will be up to the factfinder.
Was the Carrier Prejudiced?
Generally, "[i]f the insured breaches the notice provision, prejudice to the insurer will be presumed, but may be rebutted by a showing that the insurer has not been prejudiced by the lack of notice." Bankers Ins. Co. v. Macias, 475 So.2d 1216, 1218 (Fla.1985).   We see this often in roof claims and sinkhole losses in Florida.   The general rule is that the carrier is presumed to be prejudiced in their investigation but the presumption may be rebutted by a showing by the insured (plaintiff) that the carrier was not in fact prejudiced.  While this has little to do with the actual claims determination made by the insurance company, if you decide to pursue litigation against your homeowners' insurer this concept becomes very important.   Because the general rule allows the Plaintiff the opportunity to establish or rebut the presumption that the carrier was prejudiced, the Florida homeowner will be entitled to present evidence from his or her experts regarding whether the investigation by the carrier was at all prejudiced based on late notice.  As a result, in addition to determining whether a covered loss occurred, the jury or factfinder (if a bench trial) will also determine based on the facts and evidence of the particular case if the insurance company was prejudiced.  In order to overcome this presumption that the carrier was prejudiced, it is important that you and your counsel work with your retained property loss experts to obtain affidavits and opinions regarding whether the evidence of the loss was impacted by any delay in reporting.
Ultimately, if your carrier has denied coverage in part based on late reporting, in Florida you have many layers of protections to defeat this common insurance company defense.  We have seen countless denied claims paid or this affirmative defense abandoned once we get involved.  If your dealing with a denied property damage claim and would like some clarification or simply a review of your claim, give us a call for a free consultation.
Brice Zoecklein, Esq.
Zoecklein Law, PA
Disclaimer:   The information contained in this blog/website is for informational purposes only and provides general information about the law but not specific advice.  This information should not be used as a substitute for advice from competent legal counsel as laws change and the facts in your specific case need to be analyzed.