INCAPACITY ISSUES
The failure to adequately make arrangements for your potential loss of mental capacity can cause serious negative consequences for you and your family.  A few simple tools exist to make sure that your quality of life and health care decisions are made how you would want them, even if you lose the ability to communicate your wishes. 
Luckily in Florida you can create several advanced care documents that will provide your family support and a clear path forward if you are unable to make these important decisions. 
Three essential Florida Estate planning documents to deal with your capacity:
Health Care Surrogate 
Living Will 
Durable Power of Attorney
Obtain your Advanced Care Planning Documents
Estate Planning Tools for Incapacity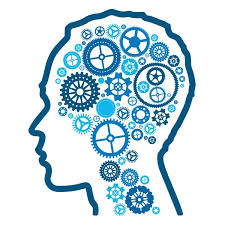 1. HEALTH CARE SURROGATE
Allows you to designate someone to act as your surrogate or agent to make health care decisions for you should you become incapacitated. 
Tips: The law requires that you sign your Advance Directive in the presence of two adult witnesses, who must also sign the document. If you are physically unable to sign, you may have someone sign for you in your presence and at your direction and in the presence of your two witnesses.
Your surrogate and alternate surrogate cannot act as witnesses to this document. At least one of your witnesses must not be your spouse or a blood relative.
Note: You do not need to notarize your Florida Advance Directive, although it is not a bad idea to have it notarized.
2. LIVING WILL
A document that provides a clear directive regarding your intentions for medical care should you become incapacitated and unable to articulate your wishes.
This document lets you state your wishes about healthcare in the event that you are in a persistent vegetative state, have an end-stage condition or develop a terminal condition. Your living will goes into effect when your physician determines that you have one of these conditions and can no longer make your own health care decisions.  Your living will also allows you to express your organ donation wishes.
3. DURABLE POWER OF ATTORNEY
A durable power of attorney (POA) document allows you to designate someone to serve as your agent to have general authority in making financial decisions on your behalf. This document is effective immediately upon execution. "Durable" means that it remains in effect even if you become incapacitated. "Incapacity" is your inability to take the necessary actions to obtain, administer and dispose of your real and personal property.