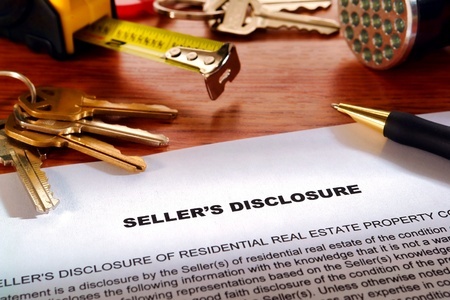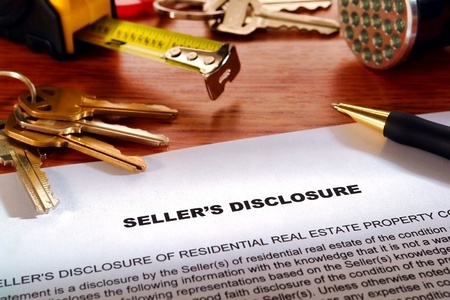 A recurring source of litigation in Florida revolves around the rights of buyers and sellers operating under an "As Is" contract for sale of residential property.
          A. The Seller's Obligations to Disclose Under Florida Law
Despite the existence of contractual language excusing a seller of a property from representations (ie the "AS IS" language), Florida law provides a separate independent duty to disclose material facts that would substantially affect the value of a piece of property.  Johnson v. Davis, 480 So.2d 625 (Fla. 1985).   Importantly, the test for determining the materiality of a fact in a transaction of this nature is whether the fact "substantially affects the value of the property."  Dorton v. Jensen, 676 So.2d 437 (Fla. 2nd DCA 1996). That means that when a seller of a home knows of facts materially affecting the value of the property which are not readily observable and are not known to the buyer, the seller is under a duty to disclose them to the buyer.  Johnson, 480 So. 2d at 629.   The examples of such factors are endless but often include things like prior insurance claims, roof conditions, floods, construction defects, mold, termites, and septic/sewer system issues.  Ultimately, the determination of whether the defect or issue if established is material would be question for the jury.  A non-disclosure case requires the Plaintiff to establish the following elements:
(1) the seller of a home must have knowledge of a defect in the property,
(2) the defect must materially affect the value of the property,
(3) the defect must be not readily observable and must be unknown to the buyer, and
(4) the buyer must establish that the seller failed to disclose the defect to the buyer.
Many sellers fail to realize that their potential liability regarding a failure to disclose has nothing to do with intent.  A sloppy or forgetful seller is just as liable as the seller who knowingly conceals a defect.  The only required element is knowledge, not intent. This is a departure from typical fraud cases.  In a normal fraud case, the Plaintiff must prove the state of mind of the wrongdoer.  Through the Johnson decision, damaged parties in a home buying transaction can recover without having to establish deceit or the bad intent of a seller.  On the other hand a seller must have actual knowledge of the defect.  Florida Court's have declined to extend the requirement to include "known or should have known" although a Plaintiff may use circumstantial evidence to prove a seller was on notice of the defect if denied.  Jensen v. Bailey, 76 So. 3d 980 (Fla. 2nd DCA 2011).
Although bad intent is not required to establish liability, Florida Courts do appear to make a distinction with regard to a seller's intentional concealment or fraud.  If fraud is present, it is more likely that a party will be successful rescinding the sale. Crown Ice Machine v. Sam Senter, 174 So.2d 614.   Finally, in non-disclosure cases, punitive damages are possible in circumstances with aggravating circumstances where a Plaintiff can show that the Defendant(s) made deliberate efforts to conceal material facts and the Plaintiff relied upon the concealment to his or her detriment. First Interstate Dev. Corp. v. Ablandendo 511 So. 2d 536 (Fla. 1987).
          B. "AS IS" Contracts for Real Estate Do Not Destroy the Duty to Disclose
One of the driving factors in many non-disclosure cases arises from an ignorant seller or seller's real estate agent's reliance on an "as is" provision within a contract.  Such provisions, in Florida, do not limit a seller or seller's agent's duty to disclose material defects.  Reliance on such provisions is in error and can lead to serious liability.  Levy v. Creative Const. Services of Broward, Inc. 566 So.2d 347 (Fla. 3rd DCA 1990).  A common scenario arises where a seller has knowledge of a material defect but fails to make the required disclosure, thinking incorrectly that the buyer's independent duty to inspect and the "as is" language of the contract alleviate the seller's responsibilities.
If you are a purchaser of a home who has discovered a material defect or a seller or real estate agent facing a lawsuit for the failure to disclose a material issue, give our office a call for an in depth free consultation.
Disclaimer:   The information contained in this blog/website is for informational purposes only and provides general information about the law but not specific advice.  This information should not be used as a substitute for advice from competent legal counsel as laws change and the facts in your specific case need to be analyzed.