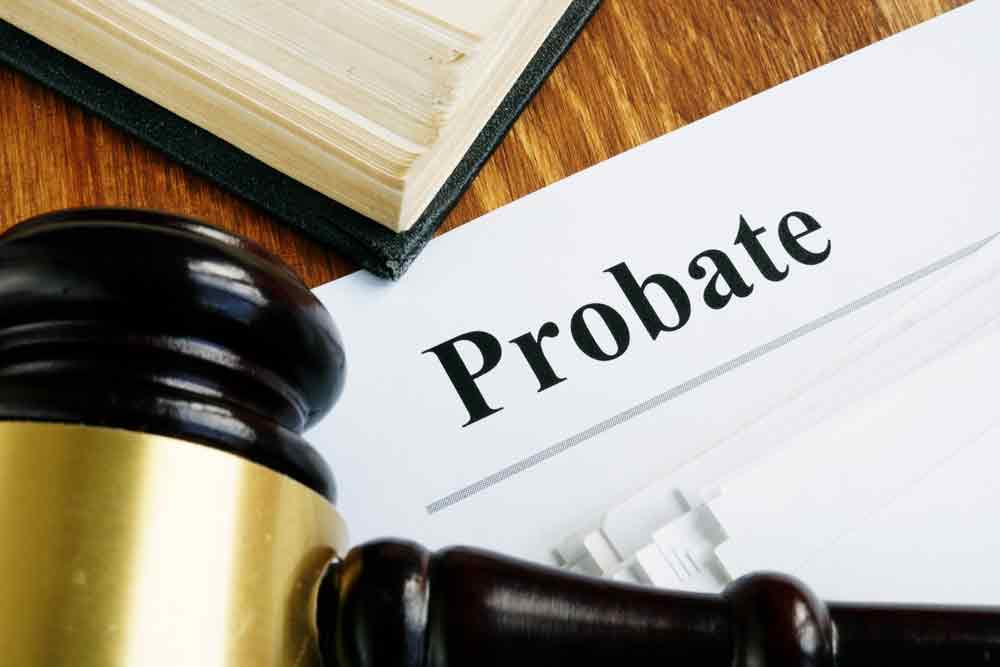 A probate proceeding in Florida is a Court supervised distribution system designed to protect beneficiaries and creditors and to ensure that (1) the appropriate beneficiaries are discovered/noticed to the proceeding and that (2) creditor claims of the deceased are settled pursuant to the rules of the Florida Probate code and finally so that (3) distribution can be made to beneficiaries.
In order to initiate a Florida Probate proceeding you should gather the necessary documentation and speak with qualified legal counsel.  This means preferably an attorney who specializes in Probate Administration and Probate Litigation.
The information that you should start to gather for a Florida Probate include the following:
KNOWN CREDITORS
As referenced above in a Florida Probate you will need to make provision for known creditors.  If you have a list of bills or debts that you are aware of, keep them and make a list of known debts for use in the proceeding.  You will be obligated to provide notice to known creditors.
VIN NUMBERS AND ACCOUNT NUMBERS
Most Florida Probate departments will require an identification of your assets to the extent possible on opening documents.  This means you should go ahead and gather VIN numbers for any cars, boats or trailers owned by the deceased to properly identify the items.
Similarly, for accounts gather the last four digits of the account number if known and approximate balances so that you can be ready to include these assets on your opening documents.  In some Florida Counties the size and approximate value of your Estate when you initiate the probate will trigger a bond requirement or waiver of bond depending on the county.
DEATH CERTIFICATE
If you have a death certificate you will need to provide this to your counsel for filing with the Clerk of Court.  In a Florida Probate proceeding you do not need the death certificate to be filed when you open the case.  It will need to be filed but you do not need the death certificate to open the proceeding.  This is important if there are time/cost considerations such as a dependent spouse or minor children to speed up the process.  If your pending a death certificate, the initial petitions to open the case just must include date of death, location of death and the social security number of the deceased.
LAST WILL AND TESTAMENT
Please understand that Florida does not require that you need a Last Will and Testament to initiate a probate proceeding.  Many people die without having created a Last Will and Testament and their estate is subject to a Florida Probate on the basis of an "intestate proceeding."  If however the deceased did have a Last Will and Testament, Florida Probate Law requires the holder of the Last Will and Testament to deposit the document with the Clerk of Court within a short time frame.   See Fla. Stat. 732.901 which provides:
732.901 Production of wills.—
(1) The custodian of a will must deposit the will with the clerk of the court having venue of the estate of the decedent within 10 days after receiving information that the testator is dead. The custodian must supply the testator's date of death or the last four digits of the testator's social security number to the clerk upon deposit.
Another issue to be aware of when starting a Florida Probate is that you should try your best to locate and deposit the original Last Will and Testament and not just a copy.  A copy can be admitted to probate but doing so requires the additional step of a hearing by a disinterested witness to establish the will to Probate. If you can avoid this extra-legal step you will save yourself time and money.   See Fla. Stat. 733.207 which provides:
733.207 Establishment and probate of lost or destroyed will.—Any interested person may establish the full and precise terms of a lost or destroyed will and offer the will for probate. The specific content of the will must be proved by the testimony of two disinterested witnesses, or, if a correct copy is provided, it shall be proved by one disinterested witness.
So the bottom line is that if you only have a copy, you can establish the validity of the Copy through additional legal procedure if necessary but it is better of course to simply deposit the original.
IDENTIFY THE HEIRS OR BENEFICIARIES
If dealing with a Testate Estate, read the Last Will and Testament.  That will tell you who the beneficiaries are and who the nominated Personal Representative (executor) is going to be.  Sometimes the Last Will and Testament will name alternate Personal Representatives.  Also, as we discuss in further detail on our website, the nominated Personal Representatives can waive priority and allow anyone else to serve.
Contrary to popular cinema fiction there is no legal procedure or proceeding of a "reading of the will."  So, if someone has a the Last Will and Testament make sure they deposit it with the Clerk of Court and if you're a beneficiary make sure you get a copy and read it at your earliest convenience (no ceremony required).   The other thing to do is to make sure you have names and addresses of the named beneficiaries.  You can initiate your proceeding without this information, but you will need to provide it or in some cases employ investigators or process servers to find missing beneficiaries.
If your dealing with an intestate proceeding (again no will) then the laws of intestate succession will determine who your heirs will be.  This is generally children, spouse.  If none of the foregoing, then it gets a little more complicated.  Your Probate attorney should be able to identify who your intestate heirs will be based on the statutory succession rules.  (if they cannot without looking up the rules this is a red-flag they are not experienced in Florida Probate proceedings.).  Similar to testate proceedings you will need to gather names and addresses for notice and opening the case.
THINGS TO KEEP IN MIND FOR A FLORIDA PROBATE
Obviously, the loss of a loved one can create a period of high emotion and stress for most people.  Remember that there are folks who specialize in these legal procedures who will handle the vast majority of the work required to complete a Florida Probate.  If your feel overwhelmed by this process don't worry, you are not alone.  Our office has handled hundreds of Estates.  We are here to help you.  Call for a no pressure free consultation to discuss anything related to Florida Probate, Trusts or Estate administration.
Disclaimer:   The information contained in this blog/website is for informational purposes only and provides general information about the law but not specific advice.  This information should not be used as a substitute for advice from competent legal counsel as laws change and the facts in your specific case need to be analyzed.