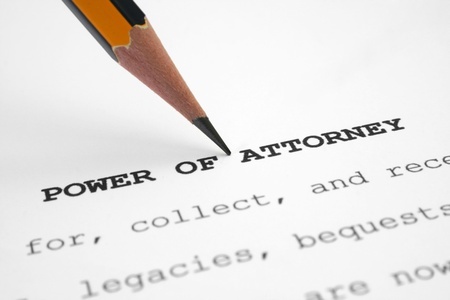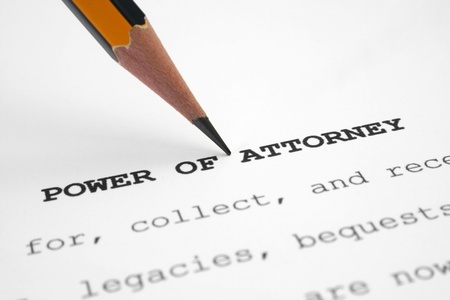 One of the most common tools used to take advantage of the elderly in Florida is the Power of Attorney document. This document, once executed by an individual (the Principal) gives either specific or general powers to another (the Agent) to act on behalf of him or her.  These documents are excellent tools for estate planning purposes. Like it or not, most of us may experience some mental capacity issues that would prevent us from diligently maintaining financial investments, property management or simply paying bills as we age.  Unfortunately, over the years we have also seen these power transfers substantially abused.  
The Florida Power of Attorney statute is codified in chapter 709 of the Florida Code.  If an agent exercises or performs any duty pursuant to the Power of Attorney or engages in conduct indicating acceptance, he or she will be bound by the obligations under Florida Law regarding agents acting as a Power of Attorney contained in Chapter 709.
WHAT ARE AN AGENT'S OBLIGATIONS UNDER A POWER OF ATTORNEY IN FLORIDA?
Florida Statute 709.2114 sets forth the obligations of an agent acting under a Power of Attorney in Florida. First and foremost, know that an Agent has a fiduciary relationship to the Principal.  This means that the Agent must act for and act in solely the best interests of the Principal when performing any function pursuant to the Power of Attorney statutes.  Self-dealing or any transactions that even raise doubts as to whether they could be construed as self-dealing should be avoided by an Agent due to the potential for litigation.  The Florida Legislature has identified specific duties of an agent which include:
The Agent must act per the Principal's reasonable expectations if known by the Agent.
The Agent must act in good faith.
The Agent must attempt to preserve the Principal's Estate plan if preserving the plan is in the best interests of the Principal.
The Agent must act only within the granted scope of authority.
The Agent must act in the Principal's best interest.
The Agent generally may not delegate his powers (see Fla. Stat. 518.112 for a list of exceptions revolving around investments).
The Agent must keep a record of all receipts, disbursements and transactions made on behalf of the principal.
LIABILITY FOR AGENTS WHO FAIL TO COMPLY WITH THE REQUIREMENTS OF THE FLORIDA POWER OF ATTORNEY STATUTE
An agent who engages in self-dealing, negligent wasteful conduct or fails to maintain the required records has violated the statutory obligations set forth in Fla. Stat. Chapter 719.  As such, a Principal, his or her fiduciary, a successor in interest or a Personal Representative may bring an action to obtain relief for these violations.  Litigation arising from a breach of the statutory obligations outlined above entitles the wronged Principal to recover (1) the value of the property that was diminished and (2) attorney fees and costs paid from Principal's funds expended by an agent defending such an action.
We litigate to recover from abuses caused by the unlawful taking or negligent mismanagement of assets through the use of delegated powers under a Power of Attorney document.  These types of legal actions can be brought by the Principal during his or her lifetime once there is a realization that assets have been converted or negligently managed.  If you or someone you love has a Power of Attorney document giving an Agent the power to take certain actions and you believe that he or she has abused that power, give us call to discuss it immediately.  Also, remember that a Principal or his successors have rights.
HOW TO TERMINATE A POWER OF ATTORNEY IN FLORIDA
If a Power of Attorney is not a durable power of attorney it will automatically terminate once the Principal is determined incapacitated.  Alternatively, should a Principal simply desire to terminate the relationship, Florida Statute 709.2110 provides that revocation can occur by sending a notice signed by the Principal to the Agent or executing a new Power of Attorney.  Should you desire to terminate a Power of Attorney you have provided or that a loved one has provided to another, we strongly recommend that you immediately terminate the power of attorney by sending written notice, signed by the Principal directing a termination of the Power of Attorney.  We recommend that such notice be sent via US certified mail with a return receipt.  If for some reason the notice is refused via US certified mail or any other typical delivery method, employ a process server to serve the agent with your notice.  Also, should you have knowledge of any third-party or financial institutions operating under the old power of attorney document; immediately send these institutions notice that the prior Power of Attorney has been revoked.
Sadly, many times the abuse of the elderly through a Power of Attorney document is not revealed until after the Principal passes away.  We frequently see estate plans destroyed because of the abuse of one or more individuals who prey on the elderly and wrongfully obtain funds and properties.  Importantly, the Florida legislature allows a Personal Representative of an Estate (meaning the Court appointed person in charge of Probate) to require the Agent to provide a breakdown of all transactions and receipts for the actions taken on behalf of a principal.  Further, a Personal Representative can sue on behalf of the Estate if a Principal was wrongfully deprived of assets by a dishonest Agent.   If you have become aware of financial abuse perpetuated by a Power of Attorney document to the detriment of a friend or family member, give us a call to discuss their legal rights.  We may be able to recover the funds wrongfully taken and have the wrongdoer(s) held accountable for one of the ugliest and all too common forms of elder abuse.
Disclaimer:   The information contained in this blog/website is for informational purposes only and provides general information about the law but not specific advice.  This information should not be used as a substitute for advice from competent legal counsel as laws change and the facts in your specific case need to be analyzed.