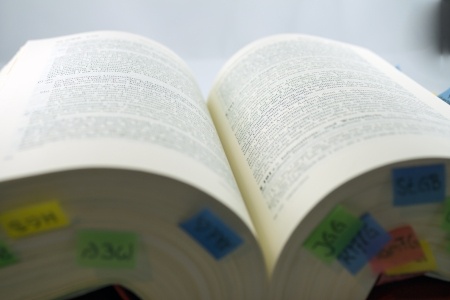 One of the common themes that we encounter in dealing with probate litigation in Florida is an unsupervised family member in charge of a probate administration.  Through the course of the typical probate administration in Florida, as an heir or beneficiary you may be presented with several documents collectively known as "waivers" that allow for the expeditious administration of the Florida Probate but in turn allows the designated Personal Representative to avoid the otherwise required accounting disclosures.  Remember, to close out a Probate Administration the Personal Representative will submit a document known as a "Petition for Discharge" alleging that under penalty of perjury the estate was properly administered.  What we have frequently seen in Florida is a Personal Representative who has filed this final petition but has not fairly distributed all of the probate assets to the proper heirs and beneficiaries.  Then, at some point thereafter, by dealing with the third party institution, through hearsay or otherwise, the beneficiaries or heirs learn that they didn't receive their full distributive share of the total assets. 
In Florida, relief from final judgment stems from Florida Rule of Civil Procedure 1.540(b) which provides:
(b) Mistakes; Inadvertence; Excusable Neglect; Newly Discovered Evidence; Fraud; etc. On motion and upon such terms as are just, the court may relieve a party or a party's legal representative from a final judgment, decree, order, or proceeding for the following reasons: (1) mistake, inadvertence, surprise, or excusable neglect; (2) newly discovered evidence which by due diligence could not have been discovered in time to move for a new trial or rehearing; (3) fraud (whether heretofore denominated intrinsic or extrinsic), misrepresentation, or other misconduct of an adverse party; (4) that the judgment or decree is void; or (5) that the judgment or decree has been satisfied, released, or discharged, or a prior judgment or decree upon which it is based has been reversed or otherwise vacated, or it is no longer equitable that the judgment or decree should have prospective application. The motion shall be filed within a reasonable time, and for reasons (1), (2), and (3) not more than 1 year after the judgment, decree, order, or proceeding was entered or taken. A motion under this subdivision does not affect the finality of a judgment or decree or suspend its operation. This rule does not limit the power of a court to entertain an independent action to relieve a party from a judgment, decree, order, or proceeding or to set aside a judgment or decree for fraud upon the court.
Despite the one-year limitation on obtaining relief from Judgment in Florida, a cause of action based on an allegation of fraud upon the Court is not subject to the one year term.  Consequently, since the Petition for Discharge must contain a representation that the estate has been fully and properly administered, a cause of action rooted in an allegation that fraud has been committed, or more particularly that the Personal Representative knew the substance of the Petition for Discharge was false will survive past the typical 1 year bar on relief from final judgments.  See for example, Payette v. Clark, (Fla. 2nd DCA 1990) 559 So. 2d 630.
Further, Fla. Stat. 733.903, the Subsequent Administration Statute provides:
The final settlement of an estate and the discharge of the personal representative shall not prevent further administration. The order of discharge may not be revoked based upon the discovery of a will or later will.
In addition to the carve out identified above in the Florida Rules of Civil Procedure the Florida Probate Court anticipates future administration and litigation after the final discharge.  This statute provides an alternative basis to establish the authority to re-open probate proceedings for adversarial actions or accountings.
If you are dealing with a Florida Probate and suspect fraud or misconduct before or after the final discharge of the Personal Representative remember that in Florida you have a wide variety of substantive rights.  An experienced probate litigation attorney can help.
Disclaimer:   The information contained in this blog/website is for informational purposes only and provides general information about the law but not specific advice.  This information should not be used as a substitute for advice from competent legal counsel as laws change and the facts in your specific case need to be analyzed.