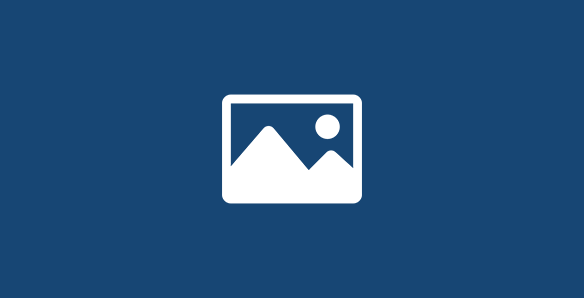 In April we originally talked about the ways to set aside a Default Final Judgment in Florida.  You can access the original article here.  This post focuses on achieving relief from Default Final Judgments entered over one year ago.
A Final Judgment entered in Florida can be challenged only upon a specific set of grounds.  These are set forth in the Florida Rule of Civil Procedure 1.540(b) which provides:
 (b) Mistakes; Inadvertence; Excusable Neglect; Newly Discovered Evidence; Fraud; etc. On motion and upon such terms as are just, the court may relieve a party or a party's legal representative from a final judgment, decree, order, or proceeding for the following reasons: (1) mistake, inadvertence, surprise, or excusable neglect; (2) newly discovered evidence which by due diligence could not have been discovered in time to move for a new trial or rehearing; (3) fraud (whether heretofore denominated intrinsic or extrinsic), misrepresentation, or other misconduct of an adverse party; (4) that the judgment or decree is void; or (5) that the judgment or decree has been satisfied, released, or discharged, or a prior judgment or decree upon which it is based has been reversed or otherwise vacated, or it is no longer equitable that the judgment or decree should have prospective application. The motion shall be filed within a reasonable time, and for reasons (1), (2), and (3) not more than 1 year after the judgment, decree, order, or proceeding was entered or taken. A motion under this subdivision does not affect the finality of a judgment or decree or suspend its operation. This rule does not limit the power of a court to entertain an independent action to relieve a party from a judgment, decree, order, or proceeding or to set aside a judgment or decree for fraud upon the court.
The plain language of the rule requires that these issues be addressed within one year after the judgment or decree.  The one year deadline closes the door on many avenues for challenging a final order or judgment if not brought within one year.  But… if we are talking about a Default Final Judgment, and service of process was improper, the one year time frame can be set aside. In that case, the Judgment would be void and not voidable.  Cannella v. Auto–Owners Ins. Co., 801 So.2d 94, 100 (Fla. 2001) (citing Decker v. Kaplus, 763 So.2d 1229, 1230 (Fla. 5th DCA 2000)).  A total lack of service of process renders a judgment void, not voidable. M.L. Builders, Inc. v. Reserve Developers, LLP, 769 So.2d 1079, 1080 (Fla. 4th DCA 2000) ("[A] judgment entered without service of process on the defendant is void and may be attacked at any time ….") (citations omitted).   Defective service of process renders a judgment voidable, not void. See Cannella, 801 So.2d at 100; Decker, 763 So.2d at 1230.  As explained by the 5th District Court of Appeals in Decker: 
A distinction is to be noted between a total want of service where the defendant received no notice at all, and a service which is irregular or defective but actually gives the defendant notice of the proceedings against him. The former confers no jurisdiction of the person by the court, but the latter or defective service of process, on the contrary, confers jurisdiction upon the court of the person summoned so that the judgment based upon it is voidable only and not void and cannot be collaterally attacked. Decker, 763 So.2d at 1230 (quoting State ex rel. Gore v.Chillingworth, 126 Fla. 645, 171 So. 649, 652 (1936)).
In plain English, if the Defendant had no idea of the pending litigation than the service was not just defective, but absent and therefore the entire Judgment can be held to be void and attacked even after the typical one year time frame contained in the Florida Rules of Civil Procedure.
Service of process requirements are governed in part by Florida Statute §48.031(1)(a), which provides:
(1)(a) Service of original process is made by delivering a copy of it to the person to be served with a copy of the complaint, petition, or other initial pleading or paper or by leaving the copies at his or her usual place of abode with any person residing therein who is 15 years of age or older and informing the person of their contents. Minors who are or have been married shall be
Florida law is clear that "usual place of abode" means the place where the Defendant is actually living at the time of service.  Cordova v. Jolcover, 942 So. 2d 1045, (2nd DCA 2006) (citing Shurman v. Atl. Mortgage & Inv. Corp., 795 So.2d 952, 954 (Fla.2001). 
Every situation is different.  If you have had a Default Judgment entered against you over one year ago, and you were not notified of the pending lawsuit you may be able to obtain relief so that you can actually have your day in Court. 
Disclaimer:   The information contained in this blog/website is for informational purposes only and provides general information about the law but not specific advice.  This information should not be used as a substitute for advice from competent legal counsel as laws change and the facts in your specific case need to be analyzed.