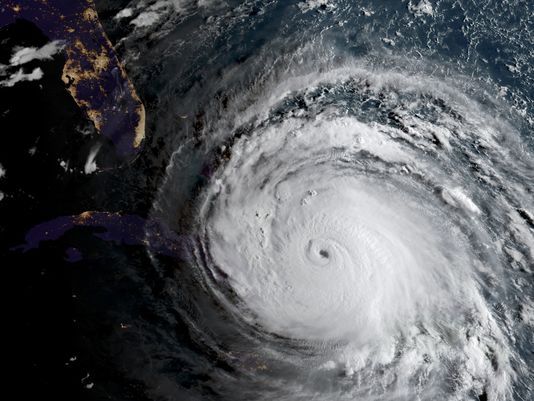 Although Hurricane Irma was less damaging than first anticipated, it has caused major damage throughout the state.  Many families were left with property damage and no power.   Tree limbs, heavy wind driven rain and flooding have destroyed businesses and residential properties throughout the state.  Dealing with an insurance company after a loss can make a bad situation worse if you're not adequately prepared.  Our office has handled and litigated hundreds of property insurance disputes, here is what we recommend:
Keep records: This may seem obvious but you will be surprised at the length of time your claim process can take and the amount of details that are requested from you in order to adjuster your loss.  Write down your claim number.  Maintain receipts for all expenses related to the claim.  This includes meals, hotel stays, and any other associated costs.   Keep a notebook or log of your interactions with the insurance company representatives and the adjustment of your loss, a timeline and a diary of the conversations, representations made.   If personal property is involved, maintain a list of every item damaged and if possible take photographs of those items.
Be wary of approved insurance company contractors. Many insurance companies have approved contractor lists where the approved contractor will provide you with an estimate of your damages.  Many times these pre-approved vendors have agreed to insurance company cost schedules.  Make sure to take the time to get your own independent damage assessment.  If your insurance company representatives state that you cannot obtain your own estimate contact our office immediately.
Do your research before agreeing to repairs. Make sure that all relevant components of your structure are inspected for damage and be sure to check into the background of any contractor you consider for the work or for providing bids.
WHAT IF YOUR IRMA CLAIM IS DENIED OR UNDERVALUED?
If your Irma claim has been denied or if you feel like you have obtained a low-ball offer there are number of important steps you can take:
Get second opinions regarding your damages. Again, insurance company vendors may have different price and material lists that are products of prior agreements and may not accurately reflect the true value of the loss.  Make sure to take the time to get a second opinion.
Review your policy with an attorney. Your insurance policy, the full policy, not the declarations page, contains a number of different coverages and exclusions that will control how the insurance carrier must adjust your loss and what damages are covered and what is excluded.  Our office specializes in insurance litigation, we can review the relevant policy provisions to help you make an informed decision on any denied claim.  Finally, know that you are entitled to receive a full copy of your policy.  If you don't have the full copy, don't hesitate to request one from your carrier or call our office and we can request one for you.  As an Insured you are always entitled to a full copy of the relevant insurance policy.
CALL FOR A NO OBLIGATION CONSULTATION
Our office has been serving Florida policy holders statewide for years.  Since our family and neighborhood experienced first-hand the stress and problems arising after Hurricane Irma we have dedicated a large portion of our practice to assisting those in need with the filing of Hurricane claims.  If you have any issues at all or simply would like to get additional information regarding your claim or policy rights just give me a call.
Disclaimer:   The information contained in this blog/website is for informational purposes only and provides general information about the law but not specific advice.  This information should not be used as a substitute for advice from competent legal counsel as laws change and the facts in your specific case need to be analyzed.