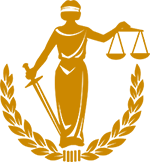 Our office frequently encounters questions from folks in the Tampa Bay Area and beyond regarding Probate.  Some estates simply consist of Mobile homes and or Vehicles. This article is meant to provide an overview and basic guide for those transferring title to a vehicle or mobile home after the death of a family member or loved one.
I.   IS IT EXEMPT PROPERTY? 
First and foremost, remember that in an estate, certain assets may fall into the exempt property category.  Florida Statute 732.402 provides exempt property as follows:
(2) Exempt property shall consist of:

(a) Household furniture, furnishings, and appliances in the decedent's usual place of abode up to a net value of $20,000 as of the date of death.

(b) Two motor vehicles as defined in s. 316.003(21), which do not, individually as to either such motor vehicle, have a gross vehicle weight in excess of 15,000 pounds, held in the decedent's name and regularly used by the decedent or members of the decedent's immediate family as their personal motor vehicles.

(c) All qualified tuition programs authorized by s. 529 of the Internal Revenue Code of 1986, as amended, including, but not limited to, the Florida Prepaid College Trust Fund advance payment contracts under s. 1009.98 and the Florida Prepaid College Trust Fund participation agreements under s. 1009.981.

(d) All benefits paid pursuant to s. 112.1915.
The exemption means that it can be distributed despite the potential claims of valid creditors (unless the creditor has a secured interest like a car loan finance company).   If you desire to claim a vehicle as exempt in Florida, you must do so by filing a Petition for Determination of Exempt Property with the Court.  There is a specific Probate Rule for this, Florida Rule of Probate 5.406 which lays out the requirements for such a Petition.
Aside from having the property determined exempt, you will need to obtain a transfer of the title to the vehicle through the appropriate Tax Collector's Office in the county in which the person who passed resided at the time of their passing.  
If a person died intestate: (without a will) an heir must file a HSMV 82040 Form.  You can access a copy here:

http://www.flhsmv.gov/dmv/forms/btr/82040.pdf

.  Also check out the Highway Safety and Motor Vehicles Site:  

www.hsmv.state.fl.us

.  You are required to submit this form and an affidavit showing that the estate is not indebted and that the interested parties (surviving spouse, if any & hiers) have all reached an agreement.
If a person died testate: (with a will) then you must file the HSMV 82040 Form, see above, along with a copy of the will along and an affidavit showing that the estate can pay all valid creditor claims.
After your submission of the right form depending on the nature of the estate you will need to provide the prior certificate or proof regarding ownership or the right to have the vehicle.   For more information or to find out where the authority/rules come from, check out Florida Statute 319.28. 

If you are trying to transfer title to a vehicle or mobile home and need assistance, give us a call.  

Brice Zoecklein, Esq. 
813-501-5071
Disclaimer:   The information contained in this blog/website is for informational purposes only and provides general information about the law but not specific advice.  This information should not be used as a substitute for advice from competent legal counsel as laws change and the facts in your specific case need to be analyzed.